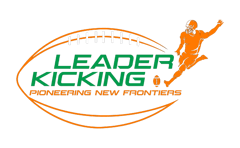 Ireland's Kicking King is back, bigger and better in 2023!
We are on the search for Ireland's next kicking King and this time we are headed to 10 locations across Ireland! Anyone aged 15 or older of any gender is encouraged to attend. Whether you are a talented young person, or you're a 50 year old who has a good strike of a ball, and everyone in between, this event is for you! Our goal is to create a fun environment where people from any sporting background can give kicking American Football a try.
The top performers from each regional location will compete alongside the best performers from across the country in Energia stadium on August 25th in front of thousands of fans as we will provide Half Time entertainment for the Global Football showcase which features teams from across the world
Now for the best part - Ireland's Kicking King 2023 winner will be flown to America, put up in a hotel, and be given an experience at a Pittsburgh Steelers NFL game.
Ireland's Kicking King is a nationwide search to find Ireland's best kicker and introduce Irish athletes to American Football that launched in 2022. We travelled to Galway, Limerick, Cork, Belfast, and Dublin to host regional events where over 100 kickers participated. Athletes of all ages and backgrounds (GAA, Rugby, Soccer, etc.) were coached on the fundamentals of kicking American footballs before participating in the kicking challenge. The top three performers of each region qualified to compete alongside the other top fifteen kickers from around Ireland. These kickers went head-to-head where the top three were awarded the opportunity to kick at Aviva Stadium during the halftime of a college football game between Northwestern and Nebraska.
The three finalists took centre stage at half-time and scored back-to-back 45-yard field goals to the crowd's roar of 45,000 fans before hitting 50-yard plus punts. Andy Quinn was eventually crowned Ireland's Kicking King and won the top prize of two roundtrip flights to Chicago and tickets to a Northwestern football game.